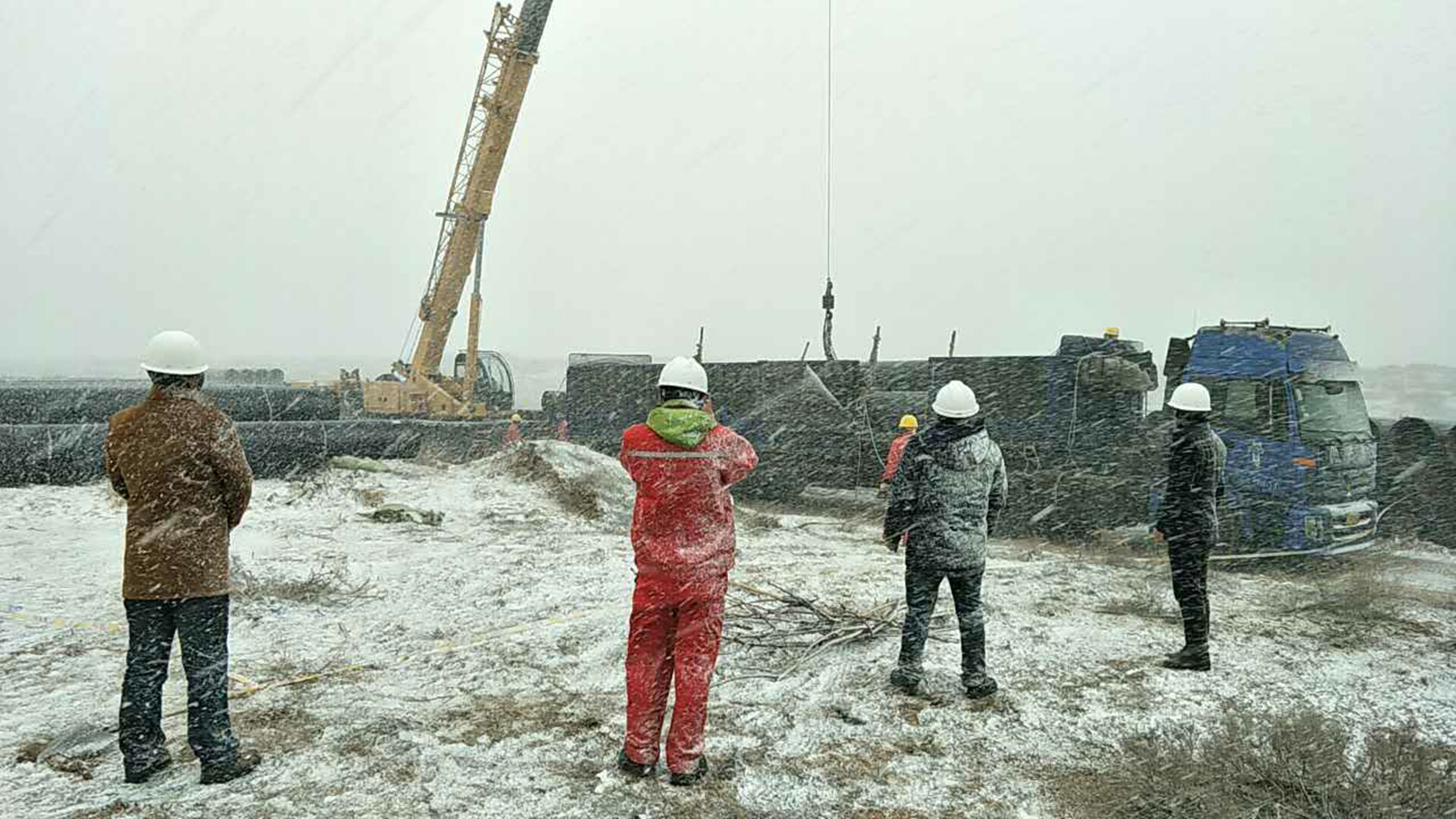 Snow Construction to Ensure the Progress of Teamwork Compose Hymn
March 25, affected by strong cold air, the temperature plunged in Ningxia, snow and swirling.  In the national natural gas key project – Hanas Hangjinqi to Yinchuan natural gas pipeline project Pingluo section of the construction site, the project team has snow and ice, fighting cold, race against time to grab the progress, pay close attention to construction, and strive to achieve full operation by the end of the year aims.
The key project of the 13th Five-Year Plan for Natural Gas Development and the key project of the 13th Five-Year Plan of Ningxia Hui Autonomous Region – Hangjinqi to Yinchuan Natural Gas Pipeline Link Project undertaken by Hanas Company is the key project started in 2017 and will be Ningxia Article 2 The protection of natural gas source of gas, for the benefit of people and the people's livelihood.
In order to ensure the completion of the project on schedule, the project construction team strengthens the organization and leadership, puts forward the construction schedule and conscientiously compiles the plan of the construction node. Each participating construction unit scientifically organizes and constructs reasonably and strictly implements the rules and regulations, clarifies the responsibilities and implements them.  The project team works solidly and effectively with a sense of urgency that can not wait, slow down, and untoward sense of urgency to grab the fine qualities of sunny days. Wars and rainy days and fight for snow-stricken days, and fulfill its mission of "unity, cooperation and hard work" , And strive to complete the construction tasks on schedule, quality and quantity, in order to protect people's livelihood, gasification Ningxia make an important contribution.
On the day of construction, the outdoor temperature had dropped to below zero. The gloves of the snow-covered construction workers quickly drenched into the water, and both hands were immersed in ice-water. However, no one at the scene retreated and was still working nervously and orderly. After nearly 4 hours of continuous operation of construction workers, the successful completion of the site material handling.
The same day,  Mongolia team is also snow reconnaissance.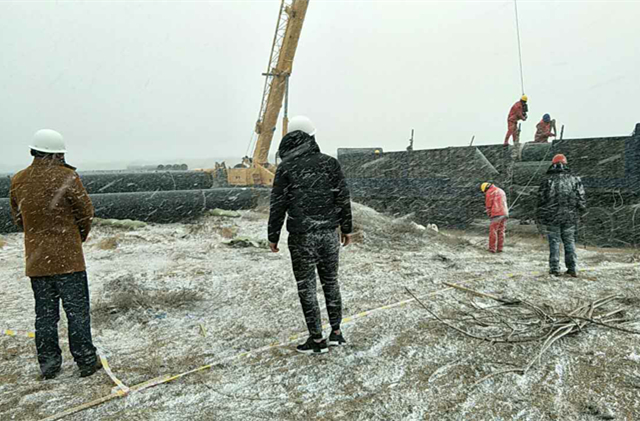 ---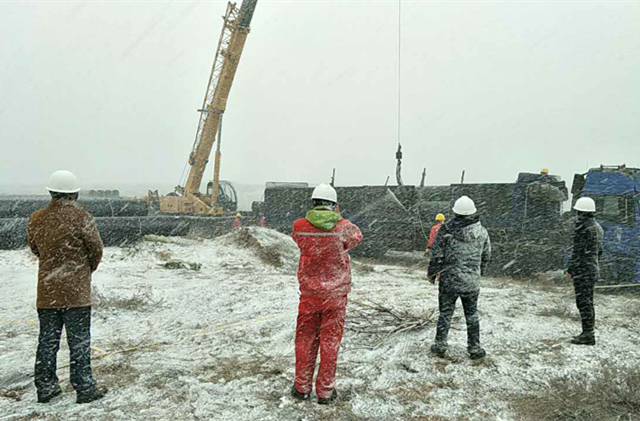 ---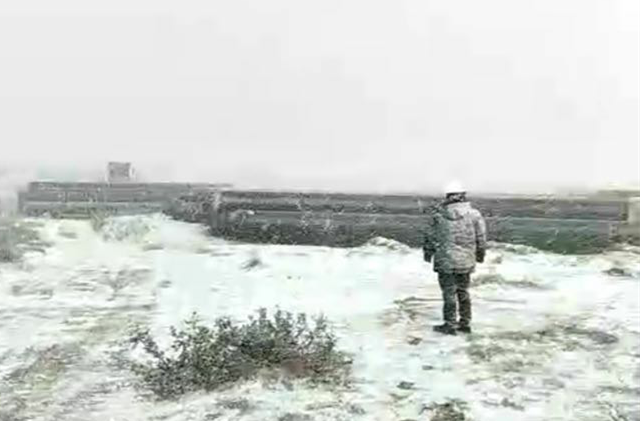 ---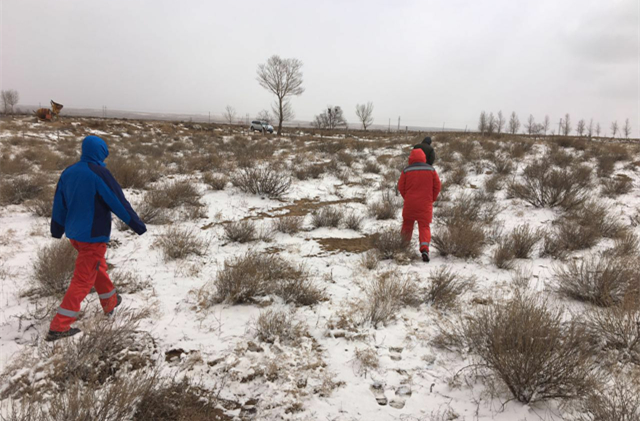 ---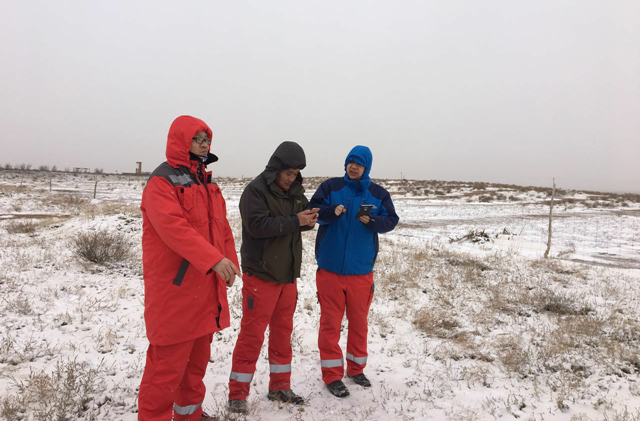 ---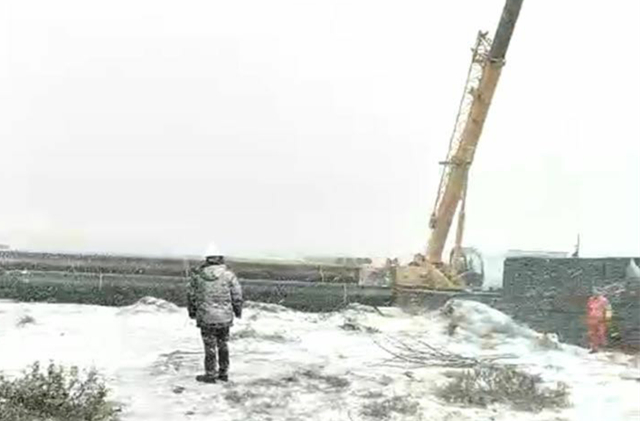 ---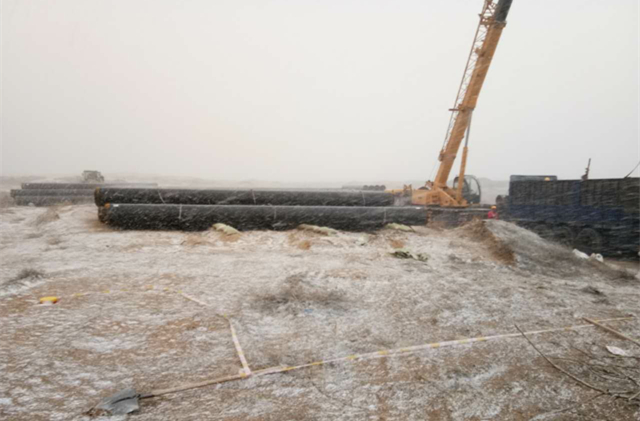 ---