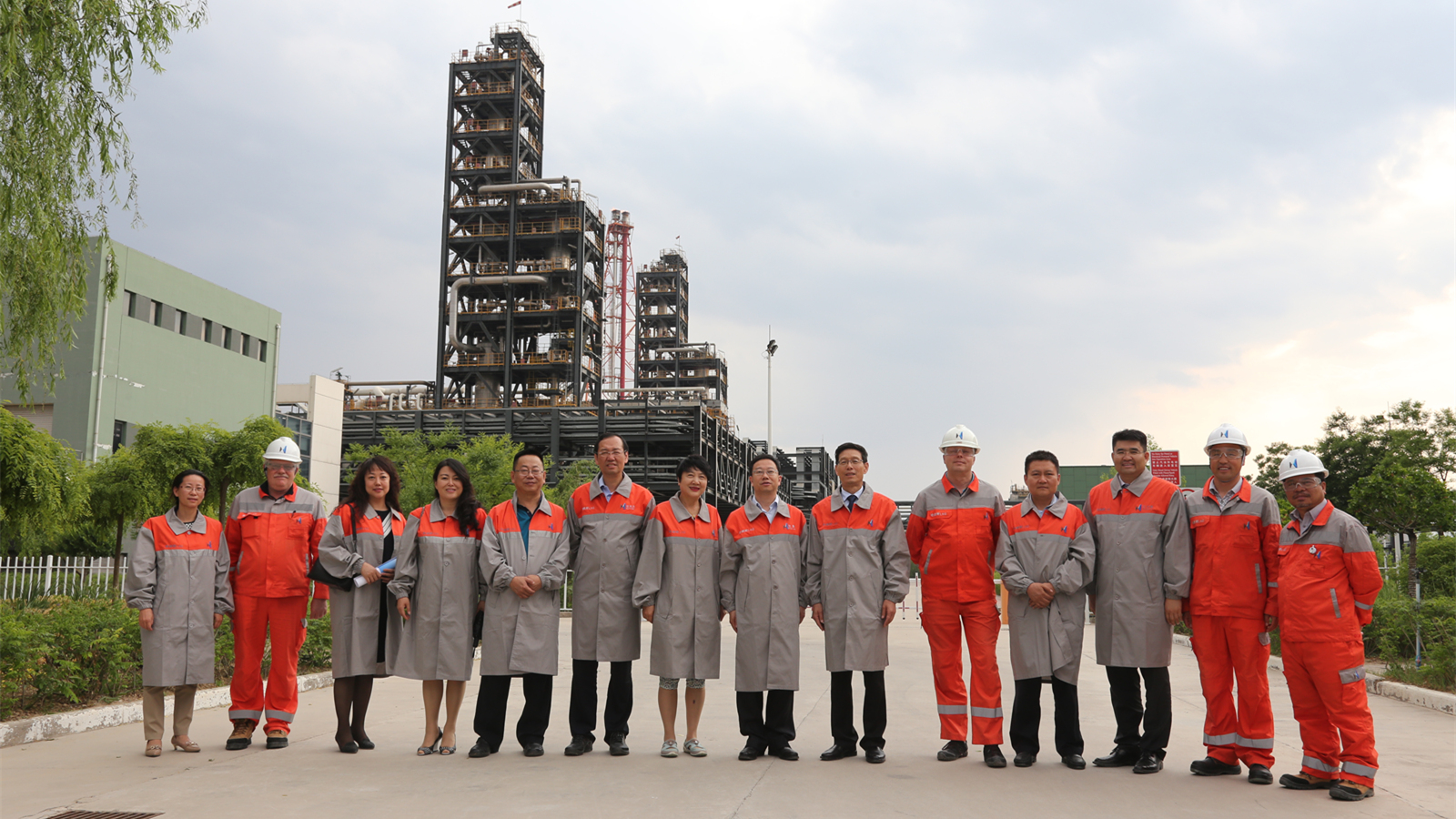 Ningxia Branch of Construction Bank Revisited Hanas
On May 31, 2016, Zheng Haifeng, governor of China Construction Bank Ningxia Branch and Wang Bin, vice president of China Construction Bank, conducted research on the Hanas Inner Mongolia Wind Power Base, the LNG Plant and the East Thermal Power Plant.  During the investigation, the two sides conducted in-depth exchanges on how to further deepen the cooperation in new energy and clean energy. The vice president of Hanas Group Wang Yong, Ren Fenglan and Wang Shaobo, deputy director of group finance, Yang Qian, and other leaders from various business sectors attended the survey.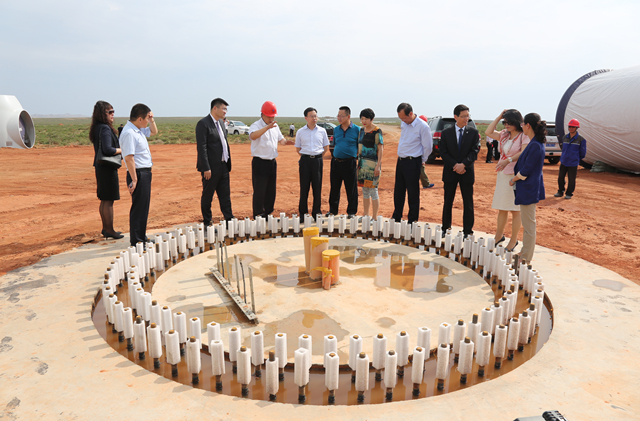 During the investigation, the responsible persons at each site introduced the operation and construction, production technology and management mode of Inner Mongolia Wind Power Base, LNG Plant and East Thermal Power Plant successively to Mr. Zheng and his entourage, and highlighted the future planning of Hanas' business segments and natural gas Industrial chain layout.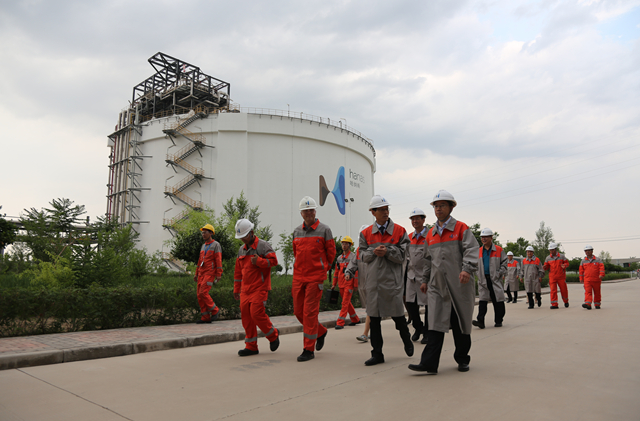 Zheng fully expressed his satisfaction with the achievements made by Hanas over the past 10 years. He said that the cooperation between Ningxia Branch of CCB and Hanas has been going on for a long time. Since the construction of the liquefied natural gas factory, both sides have established and maintained Hanas is a very prospective enterprise and he expects both sides will continue to strengthen cooperation on the basis of successful cooperation in the past and achieve win-win cooperation and common development of clean energy and new energy sources.